The 3rd issue of COVID-19 Clinical Trial Report is now online!
Thursday, July 9, 2020,
We continue the COVID-19 Clinical Trial Report series – bringing you current data on clinical studies approved in Italy and around the world.

Click to view the new report, past reports and methodological note.
Join the 2nd issue of COVID-19 Clinical Trial Report!
Friday, June 19, 2020,
Don't miss out on the 2nd Edition of issue of COVID-19 Clinical Trial Report.
To view and read the report, please visit the link https://www.epicentro.iss.it/coronavirus/sars-cov-2-analisi-studi-interventistici 
COVID-19 Clinical Trial Report
Friday, June 12, 2020,
It is our pleasure to announce that the COVID-19 Clinical Trial team of the National Institute of Health (ISS) has launched a Clinical Trial Report related to Coronavirus emergency. In the report are mapped and monitored the interventional pharmacological clinical studies and vaccines for the treatment and prevention of SARS-CoV-2 infection. Furthermore, the related data are analyzed (i.e. study design, enrollment, phases, status, ... ). In addition, a special focus on the Italian landscape is described.
Five practical steps to accelerate COVID-19 research
Monday, June 8, 2020,
ECRIN, together with EATRIS and BBMRI, published top 5 recommendations to accelerate COVID19 research.
Research Data Alliance COVID-19 recommendations and guidelines
Wednesday, June 3, 2020,
The Research Data Alliance recently published the pre-final version of their guidelines and recommendations on data sharing in the context of COVID-19. An open consultation period has begun which will close on 8 June.
Please see attached a cover statement providing some context and the links to both the guidelines and the website through which to provide feedback.
They encourage to share this cover statement widely among communities to ensure that as many stakeholders as possible have the opportunity to shape this very useful resource.
Feedback can be provided by following this link: https://www.rd-alliance.org/group/rda-covid19-rda-covid19-omics-rda-covid19-epidemiology-rda-covid19-clinical-rda-covid19-0
Clinical Research Metadata Repository launched
Thursday, May 7, 2020,
It is our pleasure to announce that 
ECRIN has launched a Clinical Research Metadata Repository, including COVID-19 data, allowing the discovery of clinical studies and related data objects (i.e. protocol, information sheet and consent form, data management plan, statistical analysis plan, case report form, results, publications, etc.).
The COVID-19 Clinical Research Metadata Repository is updated regularly through collection of data from the most important sources of information worldwide.
For any further information on the ECRIN COVID-19 Taskforce or the Clinical Research Metadata Repository, please contact ECRIN's Head of Clinical Operations Unit, Sabine Kläger via mail at sabine.klager@ecrin.org.
International Clinical Trials Day 2020 cancelled
Monday, May 4, 2020,
Due to the current COVID-19 pandemic
, the International Clinical Trials Day 2020 in Berlin 
has
 been cancelled. The next International Clinical Trials Day will be held on May 27th 2021 in Berlin. The topic of ICTD 2021 will be (patient-)recruitment in clinical trials.
Please, reschedule your agenda to:
Date: 27 May 2021
Location: Berlin, Germany
A new CTU joined ItaCRIN Network!
Wednesday, April 22, 2020,
It is a great pleasure to announce that the Clinical trial Unit of University of Milan-Bicocca
(BICRO) is now
 part of the ItaCRIN Network.
COVID-19 Data Portal
Tuesday, April 21, 2020,
The COVID-19 Data Portal was launched yesterday to bring together relevant datasets for sharing and analysis to accelerate coronavirus research. It enables researchers to upload, access and analyse COVID-19 related data and specialist datasets as part of the wider European COVID-19 Data Platform.
BBMRI, ECRIN AND EATRIS against COVID-19 pandemic
Friday, April 10, 2020,
The three Research Infrastructures are working together under the umbrella of the Alliance of Medical Research Infrastructures (AMRI).
The full catalogue of AMRI resources is available to the COVID-19 research community.
For more information please follow the guidance provided here or contact EATRIS Business Development Manager directly: christieken@eatris.eu; +31(0) 6155 66487 on how to access to the services.
TRANSVAC2 offers a support to the development of vaccines against COVID19
Wednesday, April 8, 2020,
TRANSVAC supports innovation for both prophylactic and therapeutic vaccine development. High quality technical services across four different service platforms are offered: Technology (for process development and GMP production), Immunocorrelates & Systems Biology, Animal models, and support for Clinical Trials. Academic and non-academic research groups, including SMEs, can apply to benefit from the expertise, reagents, and facilities offered by TRANSVAC2 to accelerate the development of their vaccines.​
TRANSVAC2 extended the deadline for submission of applications for the M13 and M14 training module on Systems Biology of Vaccinology
and Regulatory aspects of vaccine development
ECRIN contribution to COVID-19 research
Wednesday, April 1, 2020,
In the COVID-19 emergency, ECRIN has established, with its national partners, a COVID-19 taskforce with its national partners, working on a fast-track procedure for access to, and provision of services:
Review and digest the scientific literature on COVID clinical trials
Develop a metadata repository for COVID trials making all the non-sensitive COVID-19 trial data accessible
Develop a database on the regulatory, ethical and data protection fast track approvals across all European countries
Ensure preparedness of its national clinical trial unit (CTU) partners for COVID trials
Combine and coordinate national initiatives to promote multinational rather than national trials, including through connection with national funders, sponsors investigators and CTUs
Develop partnership with national and pan-European investigation networks on infectious diseases and intensive care
Outreach to investigators, sponsors, patients, policymakers, funders, and citizens
International cooperation and outreach, including with WHO and through CRIGH and other initiatives.
For any further information please contact ECRIN's Head of Clinical Operations Unit, Sabine Kläger via mail at sabine.klager@ecrin.org
#StopTheSpread
Monday, March 30, 2020,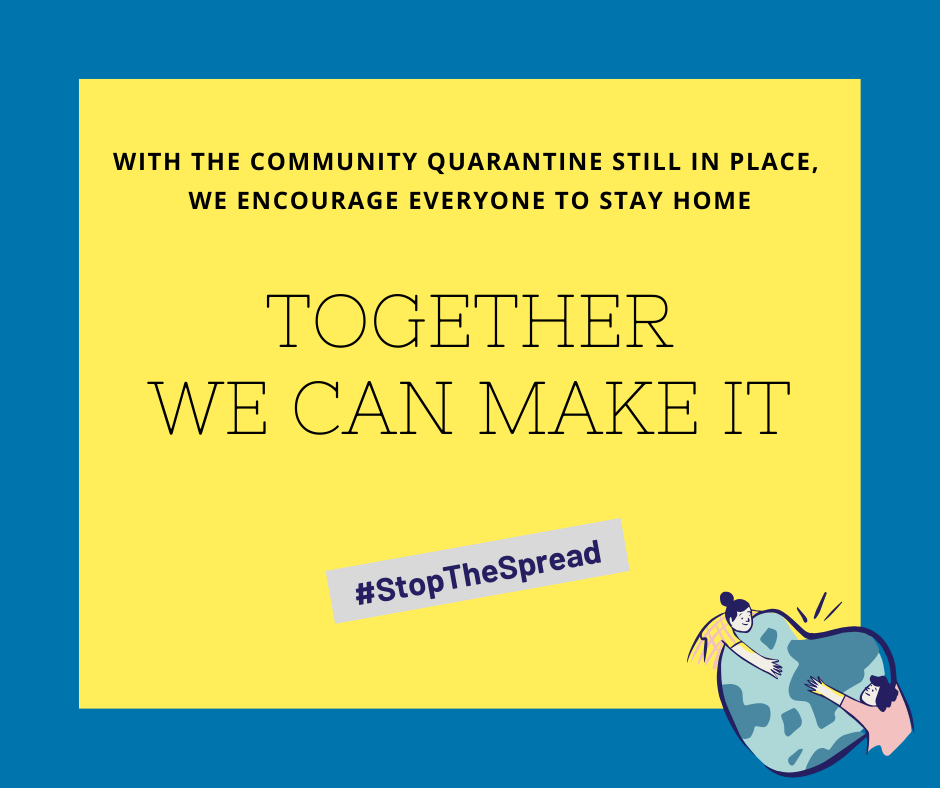 Consistent with Covid-19 outbreak and subsequent measures adopted by the Italian Council of Ministers in conjunction with the Ministry of Health, no-profit Sponsors, CTUs/CROs and many pharmaceutical companies have applied or extended smart-working in order to continue their activities related to clinical trials and to assure at the same time the highest possible protection of the personnel involved. To this regard, please see the AIFA announcement.
A new CTU joined ItaCRIN Network!
Friday, February 21, 2020,
It is our great pleasure to announce that CD PHARMA became part of ItaCRIN.
Our Network is growing fast,
Welcome CD PHARMA!
EJP RD – RDR Challenges NETWORKING EVENT ANNOUNCEMENT
Friday, January 10, 2020,

Summary information on the RDR Challenges Call
The RDR Challenges call will be launched in March 2020.
It foresees selection, evaluation and funding of projects in a 2-stage process. Challenges must be solvable in a short time period of 30 months with first milestones/deliverables at M18. A first Scientific Evaluation Committee (SEC) meeting will evaluate applications responding to the proposed challenges for the first 18-month phase grant. The aim of this selection process is to fund one project for each proposed challenge. Following the completion of the first phase (after 18 months), the applicants submit a report demonstrating the work undertaken during the study and, if appropriate, an application for phase 2 funding. The SEC will examine the results from the 1st phase and evaluate what has been delivered in the specific timeline and how the applicants met the milestones/deliverables. After positive evaluation, the SEC will validate projects for the second phase grant.
The total budget of 1.5 Mio€ funding from the European Commission allows for 4 projects to be funded (375 000 € per project).
The involved industry partners who identified a challenge will join the consortium of applicants once selection is made by the SEC and will co-fund (in cash and in kind) the granted project.
THE NETWORKING EVENT FOR THE RDR CHALLENGES CALL WILL BE HELD ON 3rd MARCH 2020 IN PARIS
For more informations, please click here: http://www.ejprarediseases.org/index.php/funding-schemes/rare-diseases-challenges/
Networking Support Scheme is open
Tuesday, March 3, 2020,

The EJP RD (European Joint Program Rare Diseases) project has opened (on a continuous basis-no deadline) a "call" to provide financial support for organizing workshops to share knowledge on rare diseases.
 Eligible applicants to apply for the NSS are health care professionals, researchers and patient advocacy organizations from the following countries involved in the EJP RD (in alphabetical order): Armenia*, Austria, Belgium, Bulgaria*, Croatia*, Czech Republic*, Denmark, Estonia*, Finland, France, Germany, Georgia*, Greece, Hungary*, Ireland, Israel, Italy, Latvia*, Lithuania*, Luxembourg, Malta*, Norway, Poland*, Portugal, Romania*, Serbia*, Slovakia*, Slovenia*, Spain, Sweden, Switzerland, The Netherlands, Turkey*, United Kingdom.
The application template with the link to the electronic proposal submission system
ProjectNet light can be found at the EJP RD website: http://www.ejprarediseases.org/index.php/networking-support/ 
ANNOUNCEMENT JOINT TRANSNATIONAL CALL 2020
Monday, December 16, 2019,
"Multidisciplinary Research Projects on Personalised Medicine –
Pre-/Clinical research, Big Data and ICT, Implementation and User's Perspective"

ERA PerMed is an ERA-NET Cofund, supported by 32 partners of 23 countries and cofunded by the European Commission (EC). The funding organisations participating in this call particularly wish to promote innovative interdisciplinary collaboration and to encourage translational research proposals. The available budget for this call is 27 Mio € (approx.).

Opening of online submission tool: 16 December 2019
Submission deadline for pre-proposals: 5 March 2020 (17:00 CET) 
Submission deadline for full-proposals: 15 June 2020 (17:00 CEST)
For more informations, click here: ERA PerMed website 
November 2019 Newsletter is now online!
Friday, November 29, 2019,
ECRIN's newsletter provides relevant updates on ECRIN's work. 
Click here for the new issue: November 2019 
To sign up, please click here.